2018 Yamaha FX SVHO Cruiser

Price:
£12800 ovno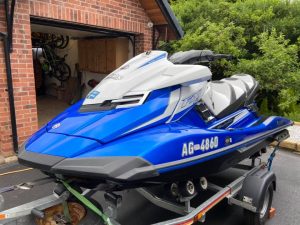 For Sale, fx svho supercharged ski.
96 hrs these hrs have been run up due to long distance cruise riding ie one ride was 275 miles in a day visiting 4 different countries
Modified with following parts
Blow off valve Skat track impeller Air induction kit All work and up to date services completed by Avos Watersports. This is a 70 mph ski
11 hr service, 50 hr service, 100 hr service
Ski has always been washed through and cleaned after every ride.
All paperwork present Warranty runs out in July.
A couple of scuffs around the strakes but nothing detrimental to its performance Stored in dry garage after use
Location Stockport. All viewers welcome.
Contact Andy on 07812062460