PWC Links
Quick Links
Useful Links
Personal Watercraft Partnership

The PWP are here to help authorities implement effective PW management schemes, therefore resolving issues rather than simply banning them. But, what is less known is that we are also heavily involved with assisting PW clubs around the country, encouraging RYA training & education, giving advice on Datatag security, insurance and legal issues. Along with calming any media up-roar when minor incidents that involve PWs are too often blown out of proportion.
---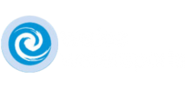 Wales Watersports is an independent membership organisation created to promote and support all watersports across Wales. From sea-based activities to freshwater fun, Wales has it all. This website draws the country's water-based leisure industries together. Whatever floats your boat, Wales Watersports has you covered!
---
---
An active club in neighbouring County Conwy, Colwyn Jetski Club are afiliated by the RYA (Royal Yachting Association) as a Personal Watercraft Training Provider.
---
The JSRA British Jetsport Championships is a fantastic route into racing your Jetski. There are numerous classes that allow you to race everything from a vintage 2 stroke stand-up jets, to a fully modified 4 stroke Runabout/Sit down craft.
Click the link above, to get yourself on the start line for 2023
---

The charity that saves lives at sea. The RNLI will benefit from any purchases made from UK Sports Eyewear by pwcgwynedd members.
---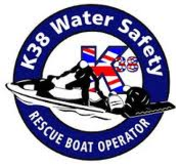 K38 UK Rescue delivers specialist Rescue Watercraft training to the Emergency Services. We also provide safety services for sporting events, the construction industry, film and television production companies.
---

Seavoice Training offer a range of RYA shorebased and bespoke courses, suitable for those just starting out on the water to seasoned professionals who need to update their skills. We have over 20 yrs of experience in helping keep you and your crew safe while afloat.
---

With over 50 years experience in the design and manufacturing of the most technically advanced two way radio products in the world, Icom has earned a reputation for quality, innovation and high performance.
---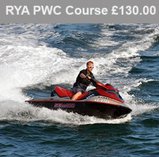 Pwllheli based company, dedicated to providing Marine based training services of only the highest standard including RYA shore-based, Personal Watercraft & Powerboat.
---
Based in Porthmadog, Waterwise Marine provide PWC/Jetski and Powerboat training, aswell as Jetski Safari experience days. Click on their link to find out more.
---
---
Ty Coch Public House- Morfa Nefyn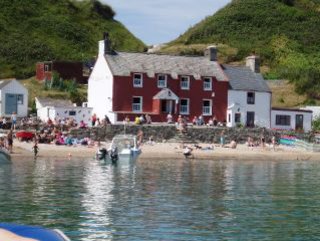 The Ty Coch ("Red House" in English) is quite possibly the pub with the BEST location in Wales! Check out our site for menus, opening times, gallery and more….We even have a webcam, so you can check whether it's a jetski day or not.
---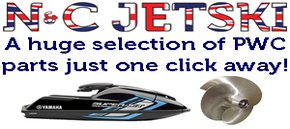 Authorised Yamaha Waverunner and Kawasaki Jet Ski parts. UK distributor of Hydro-Turf, Skat-Trak, Jettribe and Hot Products.
---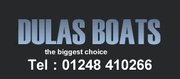 Located in City Dulas on Anglesey, Dulas Boats and Marine supply new & used boats, marine engines, kayaks, chandlery, PFD's, wetsuits & much more
---

Owned and operated by Mark Pullinger (who worked within Yamaha Motors Marine Division for 16 yrs), Specialist Small Craft are a market leading developer of Personal Watercraft for Professional use We also market a number of accessories for your Personal Watercraft or RIB.
---

Wrexham, North Wales based UK Rickter dealer & Specialist in sourcing, rebuilding and creating freestyle jetskis for any budget.
---
Anglesey Marine Supplies inc. Anglesey Welding
Anglesey based company that offer a huge range of pwc accessories, water ski accessories, chandlery and lots more. They also specialise in trailer repairs, custom trailer and jet ski launch trolley maunufacture.
---

Anglesea Marine & Leisure are a family run business based in Trearddur Bay on Anglesey in North West Wales who specialise in storage, maintenance & Park and Launch services. We also offer Kayak & boat hire, and sell a range of chandlery & boating goods.
---
Funsport (incorporating Bucky's Surf Shop).

Funsport are located right on the beach at Rhosneigr (Anglesey) and offer huge stocks of windsurfing, kitesurfing & boarding gear, kayaks and fashion surfwear.We stock a large range of wetsuits, gloves,boots and balaclavas….and even jet-ski batteries! You can hire windsurf boards & rig/ kayaks, surfboards, SUP's….Even a wetsuit!!! They also offer tuition for surfing, windsurfing, boarding and kite-surfing.Open 9am-5pm all year round.
---
---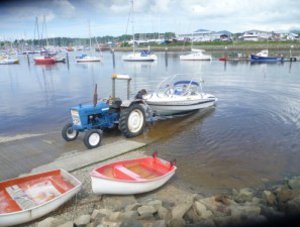 Located at South Beach Pwllheli (Outer Harbour),Total Boat Care offer day launching, seasonal Park & Launch, Tractor Launch & also have a shop stocked with a variety of marine essentials. As of 2014, Total Boat Care are Lease Holders for the Council owned Public Slipway & Office here. Council charges apply as elsewhere, and a responsible policy of "No Registration, No Launch" will be in operation.
---
---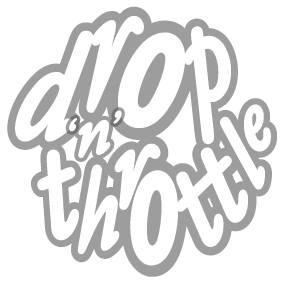 Born From the love of Fashion and Motocross. We believe in creating the finest product with the highest levels of quality.
---

Pro Rider Watercraft Magazine tells the stories of the personal watercraft industry from a core and revolutionary "pro rider" perspective.