New Website Launched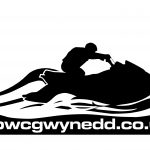 We are proud and pleased to announce the launch of our rebuilt PWC Gwynedd website. The site is dedicated to the responsible use of Personal Watercraft/ Jetskis in North Wales, the locations & facilities available to Jetskiers and the businesses and people in and around North Wales, who are involved with personal water craft.
We hope you find our website informative and useful. If you have any questions relating to Personal Watercraft/ Jetski use in North Wales, or any questions or suggestions about the website then please contact us via the button on the drop down tab.
We would like to point out though (we get many enquiries to this effect) that we do not "Hire Out" jetski's or offer "Jetski Safari's". At the present time, there is no one offering either of these activities in North Wales, but rest assured, you'll hear about it here first if someone decides to launch any such venture.
"Jetski North Wales With Us. You'll Love It!"